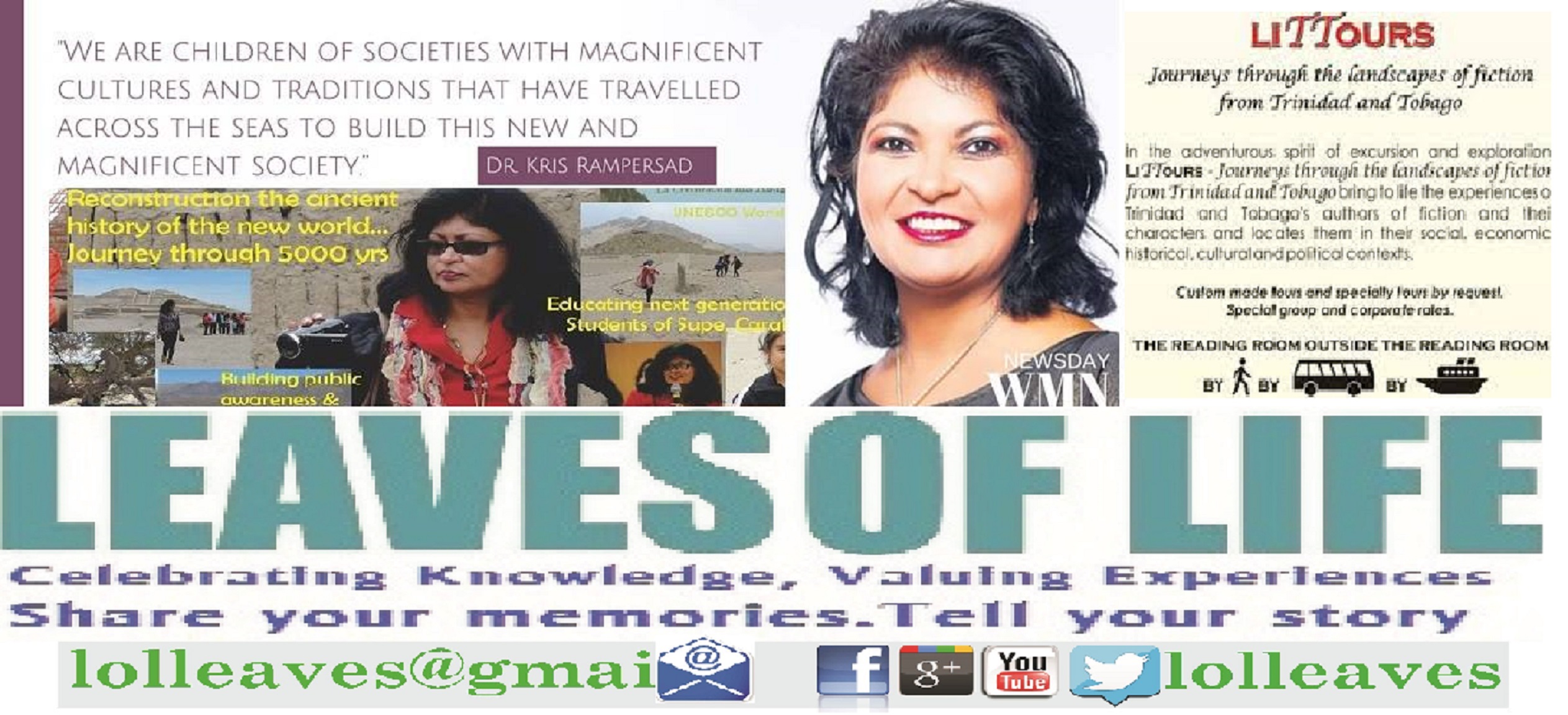 Dem Red House Bones. What do we know about them?
The recent finds of skeletal remains and artefacts believed to be early century AD under the Red House Parliament Building in Port of Spain, Trinidad point to the need for a comprehensive archeological survey of Trinidad and Tobago. Trinidad and Tobago's prehistoric connections with the American mainland holds enormous potential for opening up a vast field on new research activity.
With limited resources and means I have been conducting original independent research on these connections to expand the research arena that far precede the colonial period on which most of our historical research is focused.
The new university campus in South Trinidad ought to look at establishing an all-encompassing programme in heritage studies that incorporate research, scientific, conservation, restoration and curatorial study among other fields that would advance the knowledge and understanding of Trinidad and Tobago's prehistory and multicultural heritage.
This also has value to the region and the world. We have for too long paid only lip service to our multiculturalism.
The find under the Red House of bones potentially dating to the beginning of this epoch points to the significant need for a proper survey and support for such research actions, to secure and to establish mechanisms for protection of such areas that are of significant historical and prehistoric importance.
Without support or resources, I have been conducting such research independently. I have been hesitant to put out bits of this, indeed, have had to remove some highlights from my public pages, because better well-resourced forage through, grab information and use without crediting, and without trying to invest in further research actions to advance knowledge.
O
ne of the most distressing evidence of lack of attention is the state of the Banwari site which is one of, if not the most significant known archeological treasures of not only Trinidad and Tobago but the region and around which very little of significance has been done since it was discovered some forty years ago. What the line institutions are doing is anyone's guess, with ill guided and ill-informed actions, if they are moved at all by the sporadic expressions of public concern.
Why, forty years later, as one of the richest countries in the region, must we be looking to other universities from which to draw expertise when by now we should have full-fledged – not only archeological, but also conservation, restoration and other related programmes that explore the significance of our heritage beyond the current focus on song and dance mode?
I have been pounding on bureaucratic tables, writing letters, policy positions and an exhausting round of trying to move inert technocrats and bureaucrats to action.
While scholarly collaborations are important, certainly we could be more advanced, and a leader rather than a follower in these fields in which several other less-resourced Caribbean countries are significantly more advanced.
A
t a recent workshop where Trinidad and Tobago's heritage assets, including the 7000-year old Banwari site's potential as a UNESCO World Heritage Site was discussed, Caribbean colleagues expressed grave concern that Trinidad and Tobago had not moved towards effecting the research, legislation and other actions necessary to recognise the value and significance of the site and the surrounding districts as a place of outstanding universal value and a world treasure.
From my research it is clear that Trinidad's entire southwest peninsula, as a key entry point to the migration of prehistoric peoples from the mainland though to the islands, would benefit from a comprehensive studies as the one I am attempting followed with scientific, archeological and other survey and follow up action, and such sustained infrastructural mechanisms as a study and skills-building programme at university level as well as sensitisation building that begins from pre-school and injected into the primary and secondary curriculum.
So much of the history of the region is still unknown and so much of the accepted theories are being challenged. Work in this area in Trinidad and Tobago can significantly add to our knowledge and understanding of the region.
This is partly the intention behind our undertaken a series of actions to enhance awareness about the prehistoric connections between Trinidad and Tobago and the mainland and islands as well as the wider diasporas of North America, Europe, Africa and Asia through LiTTributes – tributes that recognise the literatures and cultures that comprises Trinidad and Tobago's multicultural milieu.
To date, LiTTributes have been staged in T&T, Guyana (LiTTribute to the Mainland – recognising our InTTrinsic InTTerconnecTions); Antigua (LiTTribute to the Antilles).
Authors Note: Others held since have been and shortly in the UK, (LiTTribute to LondonTTown). Similarly, our conducting LiTTours in T&T that highlight the connection between historical literary and built, natural, ecological, geographical, political, institutional and cultural heritage.
LiTTour brought to light the state of tombstones dating to the mid eighteenth century belonging to the first French migrants to Trinidad and linked to several prominent families in Trinidad and Tobago's history including the former archbishop, politicians and businessmen. Even without resources, I have since been conducting detailed research tracking expansive routes of migration that is unrecorded to date.
Instead of offering support, the resourced institutions, academic and otherwise, and so called intellectuals forage through my pages to grab what little they can to parrot off, without credit or attribution and adding no value to advance this field. So we remain stuck in a time warp.
It is not pie in the sky. We are sitting on a gold mine that can add significantly to the world's knowledge stock, and forge new employment and income earning pathways, while building a more conscious society. These are unexplored assets of indelible and indefinite value which can augment the national coffers if that is the only language we understand in relation to not only the now exploding arena of heritage tourism interests but other spinoffs as "academic tourism" and other downstream disciplines and sectors.
Subscribe to request access to more research and resources.
See related posts: A Tale of Two Skeltons: http://kris-rampersad.blogspot.com/2012/12/a-tale-of-two-skeletons.htmlAn Innovative Approach to LiTTerature in LiTTribute to the Mainland http://kris-rampersad.blogspot.com/2013/02/an-innovative-approach-to-literature.html ReflecTTions on Intrinsic ConnecTTions at LiTTribute to the Mainland: http://kris-rampersad.blogspot.com/2013/02/littribute-11-litturgy-to-mainland-with.html Seeing Connections in Our Caribbean Sea http://kris-rampersad.blogspot.com/2013/04/seeing-connections-in-our-caribbean-sea.html Alas Poor Richards Bones: http://kris-rampersad.blogspot.com/2013/02/alas-poor-king-richards-bones.html