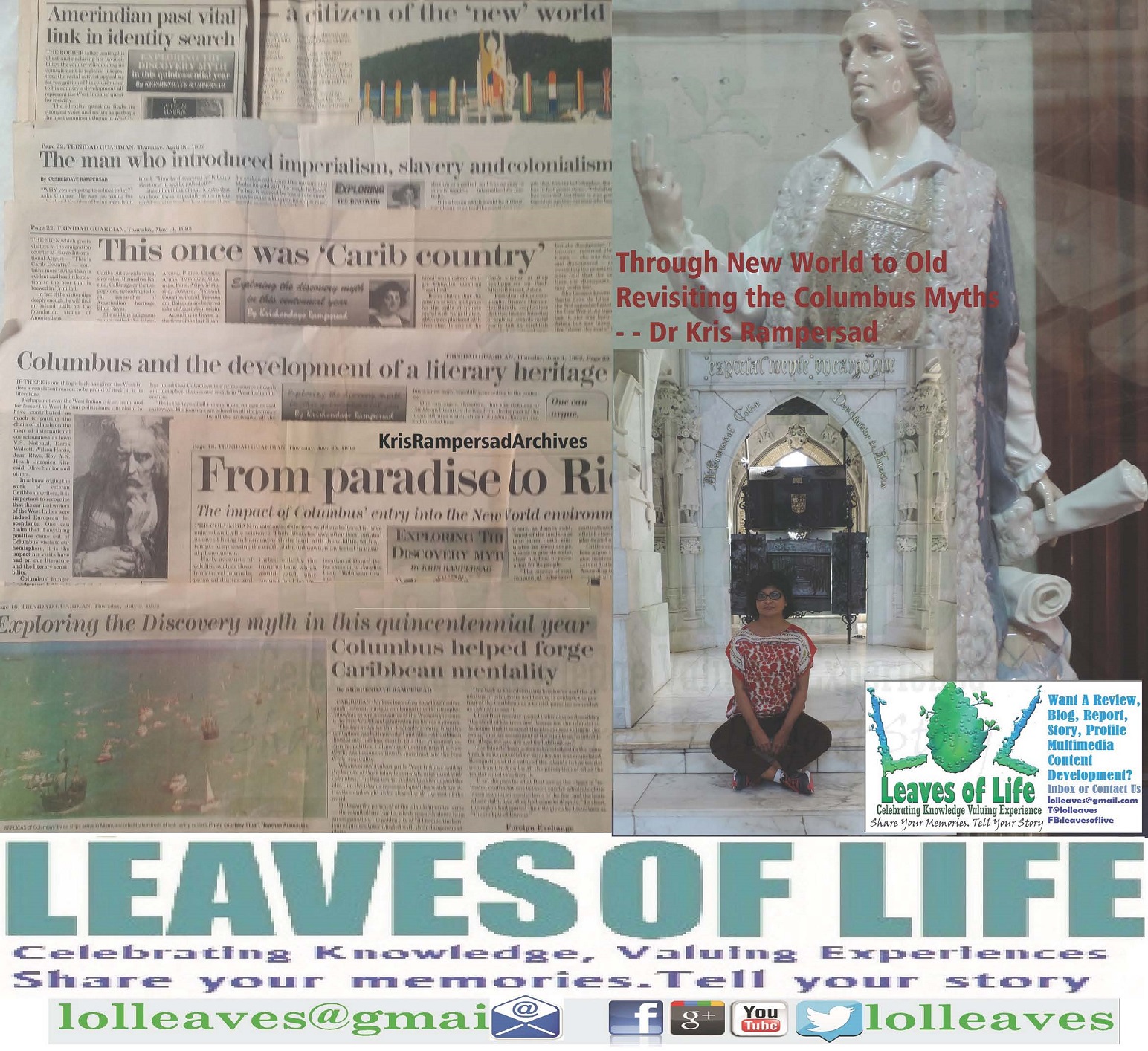 A first for first peoples. All hail. We owe untold gratitude for hosting us in these homelands.
First Peoples host us in their lands
New discoveries. There is much yet to be told of the Columbus story. We have already destroyed so much from ignorance. Dr Kris Rampersad, rewriting the Columbus story , with the missing links. Original new research ….
Dr Kris Rampersad Montage of Articles Rediscovering Columbus