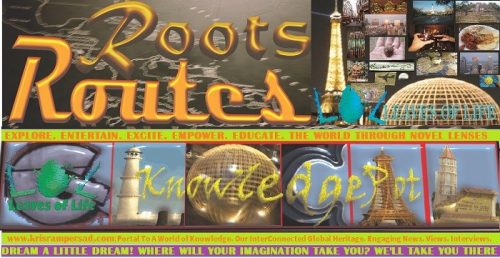 Embrace the Ancient New World. Join in our exciting voyages of discovery of our Interconnected Global Heritage. A world of knowledge unfolds where learning is a Journey not a Destination. Custommade to your occasion, event or needs. Any country, city, locale – Global, Local, Caribbean – GLOCaL.
About LOL GLOCaL Heritage Tributes
LOL GLOCal Hertiage Tributes celebrate the connections between indigeneous & migrant communities. They explore common cultural and other connections, and underscore our global heritage linkages. Drawn from the original research of Dr Kris Rampersad, participants uncover unique interrelationships through a diversity of experiences and modes of expression and exposition.
Coming Soon
Virtual Heritage Journeys and Galleries
Journeys through our virtual galleries and heritage museums.Here is an example.
Ask About LiTTributes
LiTTributes Explore the InterConnections between Literary Heritage with other heritage that create a collective memory of the world.LiTTributes are special events that highlight linkages between the natural, physical, built and cultural heritage and creative synergies between them in print, music, dance, drama, art, cuisine and other lifestyle, graphic and audio-visual media. It is the fifth in a series of our global focus.
Our Heritage Tributes evoke and pays tribute to legacies of ancestors.
LiTTributes to the Americas. A Celebration of Arrivals. A Journey Through Silk and Spices.
We celebrate the lifestyles and heritage of peoples of the Americas.
Also see LiTTributes. Ask about our LiTTributes to the Laureates, celebrating Legacies of Learning.
The first LiTTribute to Toronto paid tributes to Mothers, Motherlands and Mother Cultures an he interlocking of indigeneous and new populations in Canada.
A Glimpse into Time
The first LiTTribute to the Americas explored the convergence of creative expressions of the Americas took place in April 2018.
The first LiTTribute to LondonTTown was staged in London in August 2013.
LiTTribute to the Antilles, took place at the Museum of Antigua and Barbuda in April 2013.
LiTTribute to the Mainland, gave insights into the ancient and new world connections between the islands and mainland Americas and was staged in Guyana in March 2013.
LiTTribute to the Republic took place in Trinidad & Tobago in collaboration with First Lady Dr Jean Ramjohn Richards in September 2012. It followed the WhiteHall LiTTribute and launch of the book, LiTTscapes – Landscapes of Fiction by Kris Rampersad. LiTTscapes is the commemorative publication of 50th/ Jubilee of Independence of Trinidad and Tobago.
Partner with us
If you would like to request a service or contribute or partner with our initiatives, contact us here. Pls fill in the nature of your interest/request in no more than 100.
Contact Form