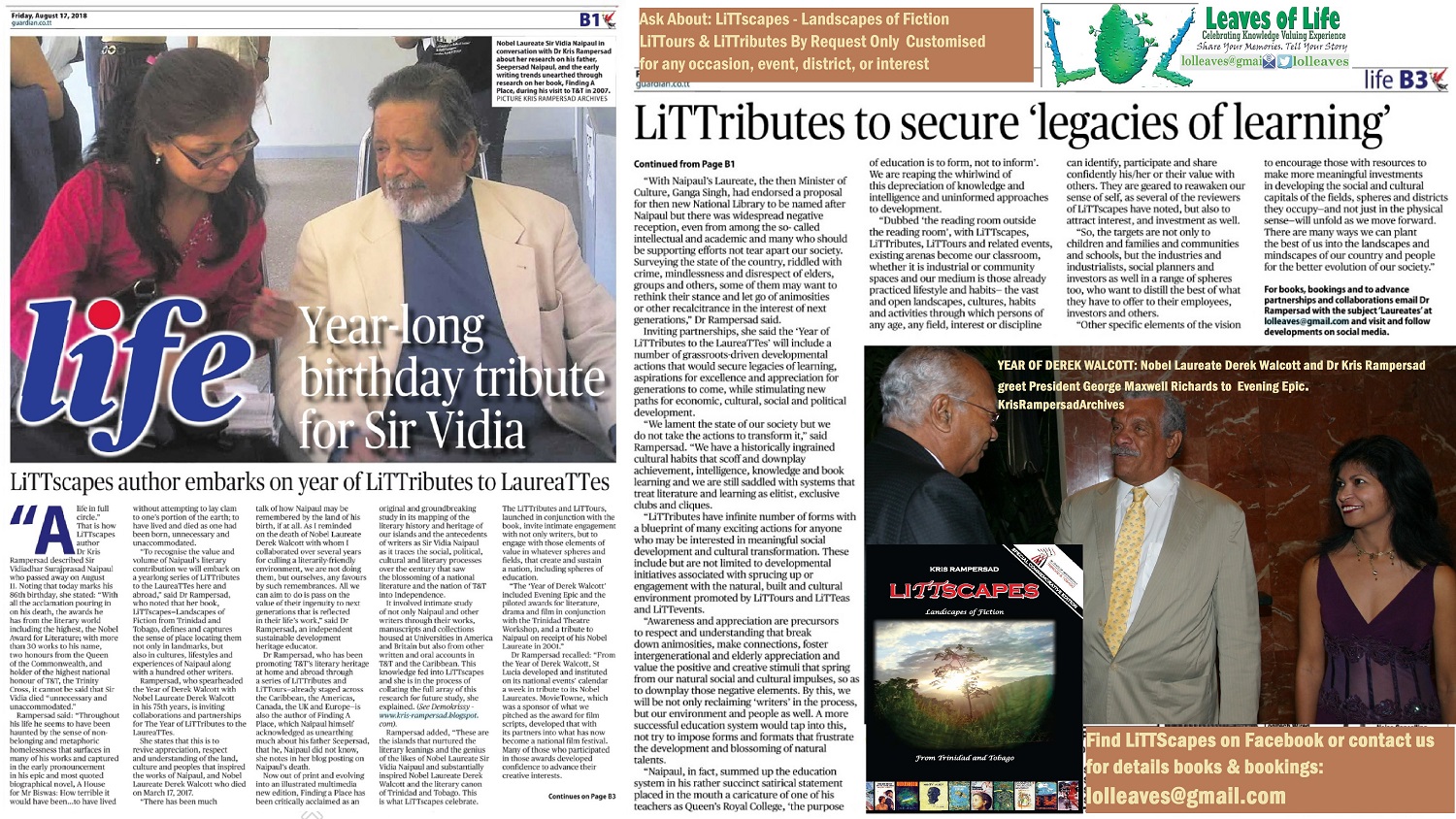 An in-depth look at the Literary Laureates and their insights into our society and the world today.
Drawn from my association with Nobel Laureate Derek Walcott and five year collaboration on several initiatives in Theatre, the Arts and Literature and study of the society and region from which Nobel Laureates Derek Walcott and Sir Vidia Naipaul emerged.
Join Our Reading Revolution
EXPLORE MORE WITH US: Contact Us or Make a Request of Booking Here
To book a Learning Journey or Heritage or LiTTour of the Landscapes of the Nobel Laureates,
To request access to the multimedia gallery LiTTribute to the Laureates fill in form here;
To contribute to the development of our multimedia museum and gallery in tribute to the legacies of learning and LiTTribute to the Laureates, contact us here.
To request workshop, presentation, seminar or interactive session or learn more about Dr Kris Rampersad and literary initiatives click here
Get the New Festival Fables:
I the Sky and Me the Sea Singalong. Go to Kris Rampersad Amazon Author Page