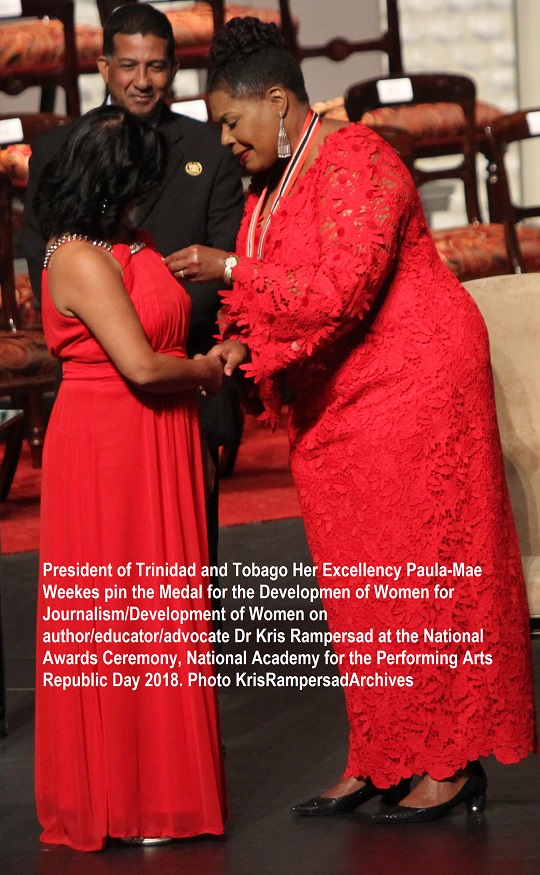 Tonight, I am comforted in the confidence I had in the readers of the bio profiles, Sharon and Errol; their delivery on the fifty other awardees who preceded me, impeccable, aticulate and flawless. Yet, their voices fade out as I turn the bend to come face to face with Her
Excellency. She is stately, elegant, immaculate in red lace, the same shade as my red
chiffon, and the curtains drawn on each side of the stage at the National
Academy for the Performing Arts!
"Excellent," Her Excellency says to me.
My first interview, my first writing job!
That it means so much to so many, has enhanced its value to me. Thank You!
Career Highlights Journalism and Development of Women, Dr Kris Rampersad